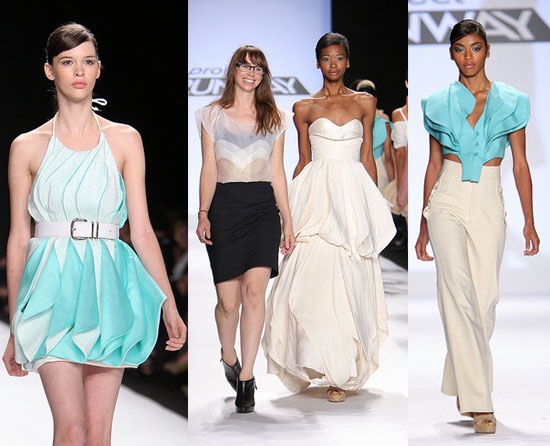 The 'SECRETS To Becoming A Professional Fashion Designer' Manual- Ebook:
INTRODUCTION TO FASHION
1. Introduction to the World of Fashion (pg 3)
2. Wholesale and Retail fashion: What's the Difference? (pg12)
3. The Evolution of Fashion: The Fashion Cycle: Why some trends disappear faster than others (pg5)
4. Where Trends Come From: and How to Predict the Trends ( pg 6)
5. The History of Fashion: Why does History Repeat in Fashion? (pg4)
6. Careers on Fashion- How to get the Job you Want! (pg16)
FASHION DEVELOPMENT AND DESIGN
7. How to Successfully Design a Clothing Range (pg 20)
8. Couture vs. Ready to Wear: Which one is for you? (pg 22)
9. Leading Designers: Are You the Next Big Designer? (pg 24)
10. Range Building: how you can build a successful range of clothing that sells! (pg 28)
11. How to Get Your line picked up by a Fashion Boutique or large Retailer (pg 30)
12. The Design Phase: Design Considerations : what MUST you know when designing your range?(pg 31)
13. Fashion Forecasting: How to be in 'style' at the right moment! ( pg 18)
14. The Fashion Calender: what trade shows are on and where? (pg 19)
15. How to Get Your Designs Made ( pg 40)
16. How to find your successful money making niche! (pg 46)
FASHION BUSINESS
18. How to start your own Fashion Label- Successfully! ( pg 48)
19. 8 STEPS to Starting a Business ( pg 52)
20. Raising Start Up Capital- How to get the loan for starting your range.. (pg 56)
21. Government Grants (pg 58)
22. Tips For Success (pg 60)
23. What you need to know before you go into business! ( pg 60)
24. Trade Shows: where can you sell your clothes to buyers? ( pg 62)
25. How to Write a Business Plan (pg 63)
STOP!! Before You Register For Fashion School Why Don't You Learn Everything You Need To Know From A Professional Fashion Designer?
Many Fashion Schools are charging up to $1,200 for the information that I have included in this e-book. Yes, that means that you are getting the 'creme de le creme'!! I have kept the price as low as possible to make it affordable for young students, as I am passionate about sharing my knowledge of the industry with others!!
100% Money Back Guarantee! I Want To Help You By Making It Affordable To Become A Fashion Designer.
Like I said earlier, Many Fashion Schools are charging up to $1,200 for the information that I have included in this book. I Believe that this information should be available to people just like you who may not have the thousands to go to fashion school, SO I AM OFFERING YOU an UNBELIEVEABLE PRICE that EVERYONE CAN AFFORD- A Special Price that no matter how broke you are, you can afford to start your dreams of Becoming a Fashion Designer!! Afterall Dreams are Priceless!! This is why I am Offering an Incredible Deal, and I am Giving the priceless info away to you for ONLY $37.00!!!! (The Value of the Book is $99.00, AND You get 4 Free Books as well!!)
Save Your Parents Thousands on College Fees!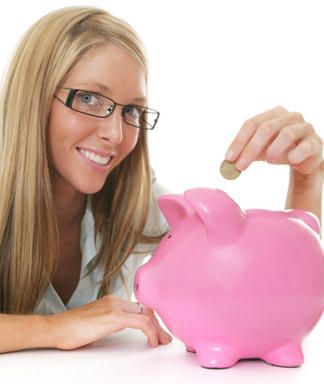 Even if you did have the money to pay thousands to Study Fashion at College, It makes sense that before you register into a Fashion School, that you learn everything you need to know for a fraction of the Cost!! That way you wont be wasting thousands on college fees, and you'll save your parents thousands too!! (Maybe you could get them to invest the college fees you'll save into your first collection?!!!)
(Please Note: just because this fashion book is cheap- it is NOT lesser quality. It has amazing insider tips and relevant fashion industry knowledge that will keep you ahead of the crowd. It has quality information about how to become a fashion designer step-by-step. This Fashion book has got the same high quality standards as the content of many other fashion courses out there.)
There Are LIMITED Copies Available- Due To CRAZY PRICING- ONLY $37.00!!
Because I am providing exceptional value for money, and Im practically giving away professional design secrets for nothing, I wont be selling this book to anyone and everyone. I dont want too many people to get this info, otherwise there will be more competition for everyone- I dont want you to be competing for jobs with 10 other people who have read this same book!! (I want to give YOU the advantage!! ) ( If you're serious about becoming a designer and want to be one of the SELECT few that have access to such PRIVILEDGED 'Fashion Design Secrets', don't hold back- get your copy now, before too many more people come across this site and beat you too it!